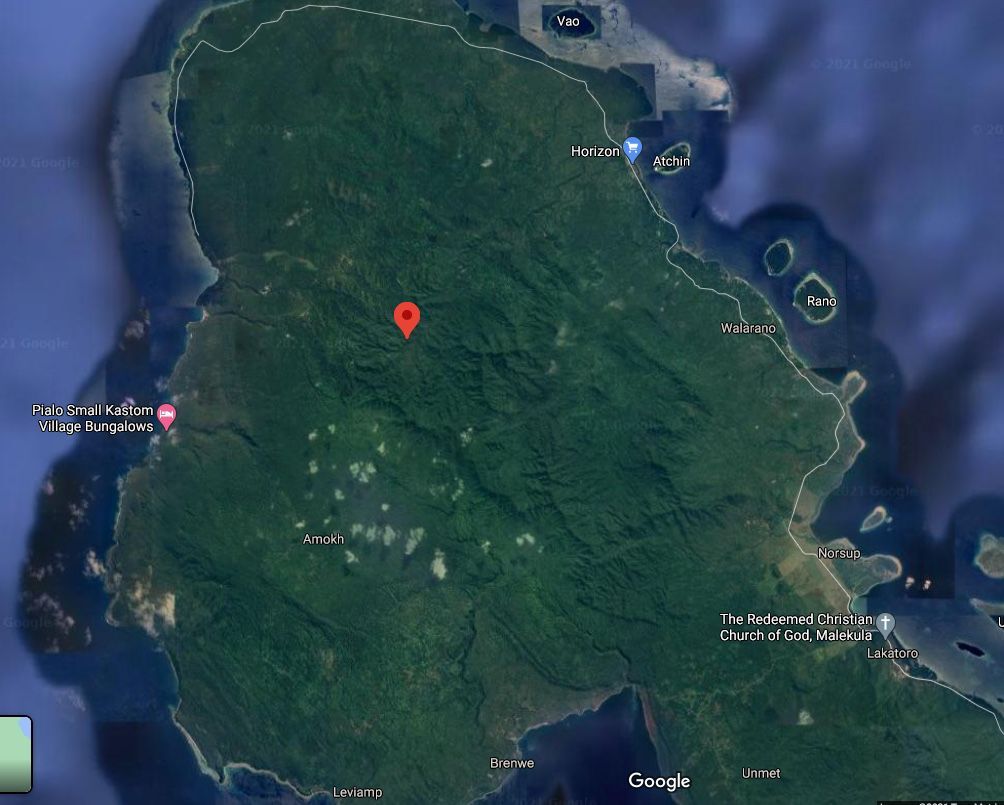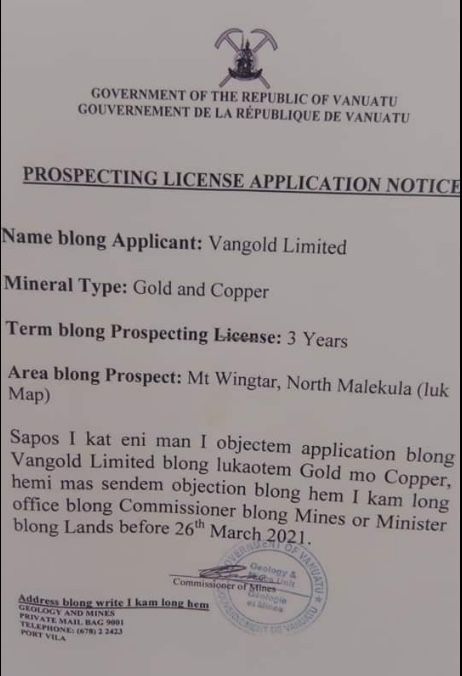 Daily Post has been informed that the communities living around the Wingtar Mountain in North Malekula are rallying to write to the Commissioner of Mines to object to a license application for gold and copper prospecting on Wingtar Mountain.
The community members were reportedly surprised to see the prospecting license application notice issued by the Commissioner of Mines as they have not been consulted on the prospecting activity.
The notice allows for anyone that has any objection to the license to be issued, to write to the Office of the Commissioner of Mines or Minister of Lands before March 26, 2021.
The company that is applying for the license is Vangold Limited, a locally registered company.
The term of prospecting is three years and the prospect area is Mount Wingtar in North Malekula.
A quick search in the Vanuatu Financial Services Commission's online registry shows Vangold Limited has four Directors, two are residents of Vanuatu and the other two reside in Australia.
The first Director is Paul Edward Burton, that resides in Australia, second Director is Jimmy Andeng from Vanuatu, third Director is John William Benger from Tasmania, Australia and fourth Director is James Albert Batty from Vanuatu.
The sole shareholder in the company is John William Benger, who is also a director of the company that has applied for gold and copper prospecting on Malekula.
Prospecting in Vanuatu is covered under the Mines and Minerals Act and the application was also carried out by Vangold Limited under the same law of Vanuatu.
The concern from community members in the area of prospect is that Mount Wingtar is a watershed area that supplies all the water to streams around the northern part of Malekula.
They also question past prospecting done on the island and what the results of the prospects have been.
Daily Post understands similar prospecting was done in the past on the island where bags of mined items were reportedly removed from the island and never heard of again by the people on the island.
The Commissioner of Mines could not be reached yesterday for further comment on this issue.